The Threat of Wildland Fire in Our Area is Real. Fire Season now lasts all year long!
Time was, there were no fires in the rainy season, roughly November through April. But now with climate change, we are having drier winters, so fires happen at any time of year.
Gavilan Fire (February 10, 2002)
In the Gavilan Fire, Dorothy Roth (our founder) lost her house to a wildfire that ripped through De Luz.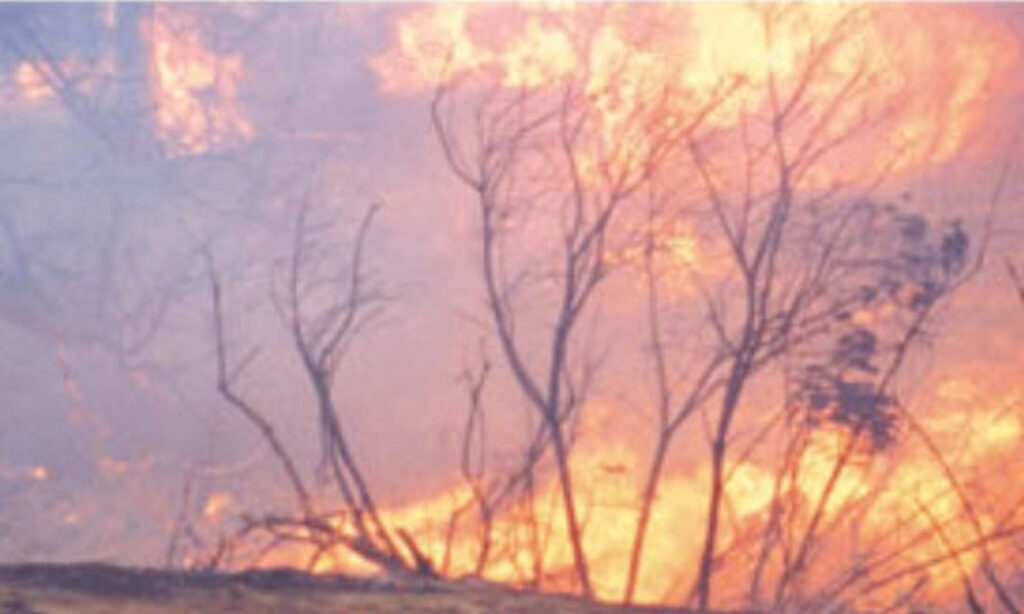 We've had many other fires here in Fallbrook over the years. Here are the major ones: